Tuesday's prep roundup: Cheyenne Mountain wipes halftime deficit to beat Palmer Ridge in men's soccer | Colorado Springs High School Sports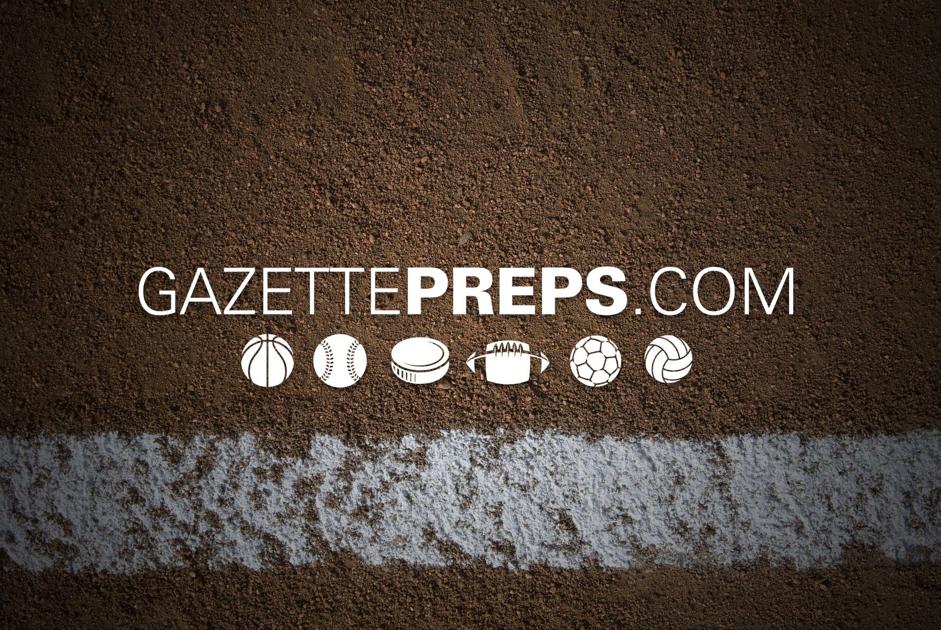 BOYS FOOTBALL
Cheyenne Mountain 2, Palmer Ridge 1
At Cheyenne Mountain: Dylan Zakrajsek and Jonathan Diaz Mendoza scored second-half goals for Cheyenne Mountain as he closed a halftime deficit against Palmer Ridge.
Zakrajsek assisted on Diaz Mendoza's goal.
Jackson Bufkin took the win in front of goals, making nine saves in 80 minutes.
Doherty 10, large field 0
At Widefield: Seniors Brek Foulk and Luis Magallon-Hernandez each scored three goals as Doherty took a 9-0 halftime lead.
Daniel Magallon-Hernandez was one of four Spartans who also scored, and he added a pair of assists.
Fountain Valley 11, Addenbrooke Classical Academy 1
At Fountain Valley: Senior Theo Lawson scored a hat trick, rookie Jordan Nunez scored two goals and six others from Fountain Valley found the net in an unbalanced win that put the Danes ahead of 9-1 in the first half.
Canon City 6, CSS 1
At Canon City: Senior Diego Aparicio scored four goals for Canon City in the win.
Andre Aparicio and Cornelius Henderaon also scored for the Tigers.
Silver Creek 3, Air Academy 0
Prospect Ridge Academy 5, Colorado Springs Christian School 0
Classic Academy 4, Evergreen 0
Fontaine-Fort Carson 7, Sierra 3
Liberty 3, Chatfield 1
---
BOY'S TENNIS
Coronado 4, Discovery Canyon 3
At Discovery Canyon: Discovery Canyon swept all three singles matches in straight sets behind wins for Sean Bratkowsky, Grant Thurman and Ben Tabor, but Coronado won all four doubles matches to capture the duel.
Alex Bole and Seth Enoch won the No. 2 doubles match in a tiebreaker in the second set.
Cheyenne Mountain 5, Palmer Ridge 2
---
VOLLEYBALL
James Irwin 3, Peyton 0
At Peyton: Gabby Liles had 13 kills for James Irwin, winning 25-21, 25-19, 25-12.
Manitou Springs 3, Pueblo East 2
At Pueblo East: Manitou Springs dominated Pueblo East 40-19 in the last two sets due to a deficit and won 23-25, 25-14, 19-25, 25-14, 15-4.
Katy Vance led Manitou Springs with 10 kills.
Pine Creek 3, Woodland Park 1
At Woodland Park: Pine Creek lost the first set before winning 22-25, 25-16, 25-15, 25-16.
Palmer Ridge 3, The Classical Academy 1
At Palmer Ridge: Palmer Ridge came back strong after losing the first set and won 21-25, 25-7, 25-23, 25-13.
Madison Wilson and Eva Larochelle each had 13 kills to beat Palmer Ridge.
Holy Family 3, Discovery Canyon 1
At Discovery Canyon: Discovery Canyon took the lead after a set but fell 17-25, 25-15, 25-19, 25-16.
Addyson McArthur led the Thunder with 11 kills.
Fontaine-Fort Carson 3, Sand Creek 0
Sainte-Marie 3, CSS 0
Belleview Christian 3, Evangelical Christian 0
---
FIELD HOCKEY
Palmer Ridge 6, Fossil Ridge 0
To Palmer Ridge: Senior captain Juliana Strickling scored two goals and added an assist as Palmer Ridge turned a 1-0 halftime advantage into an unbalanced victory.
Leah Hasstedt and Gillyanna Knock each have a goal and an assist for the Bears.
Lauren Halenkamp made the shutout with 60 minutes to go.
Cherry Creek 2, Liberty 0
At Liberty: Breonna Mason turned back eight of Cherry Creek's 10 shots on goal as Liberty went 2-2 this season after allowing a goal in both halves.
---
SOFT BALL
Mesa Ridge 13, Palmer 3
At Mesa Ridge: Junior Cheyenne Walker did a homerun and scored three runs and sophomore Sylah Murrah had four runs as Mesa Ridge rode.
Haleigh Orndorff led the Grizzlies' 16-hitting offense with a triple and three singles.
Canon City 8, large field 7
At Widefield: Mady Ley homed and trebled for Canon City, as she took an 8-5 lead after five innings. Widefield scored twice in the bottom of the seventh before his rally was just short.