North Minneapolis Violence Prevention Pilot Program Will Not Involve Police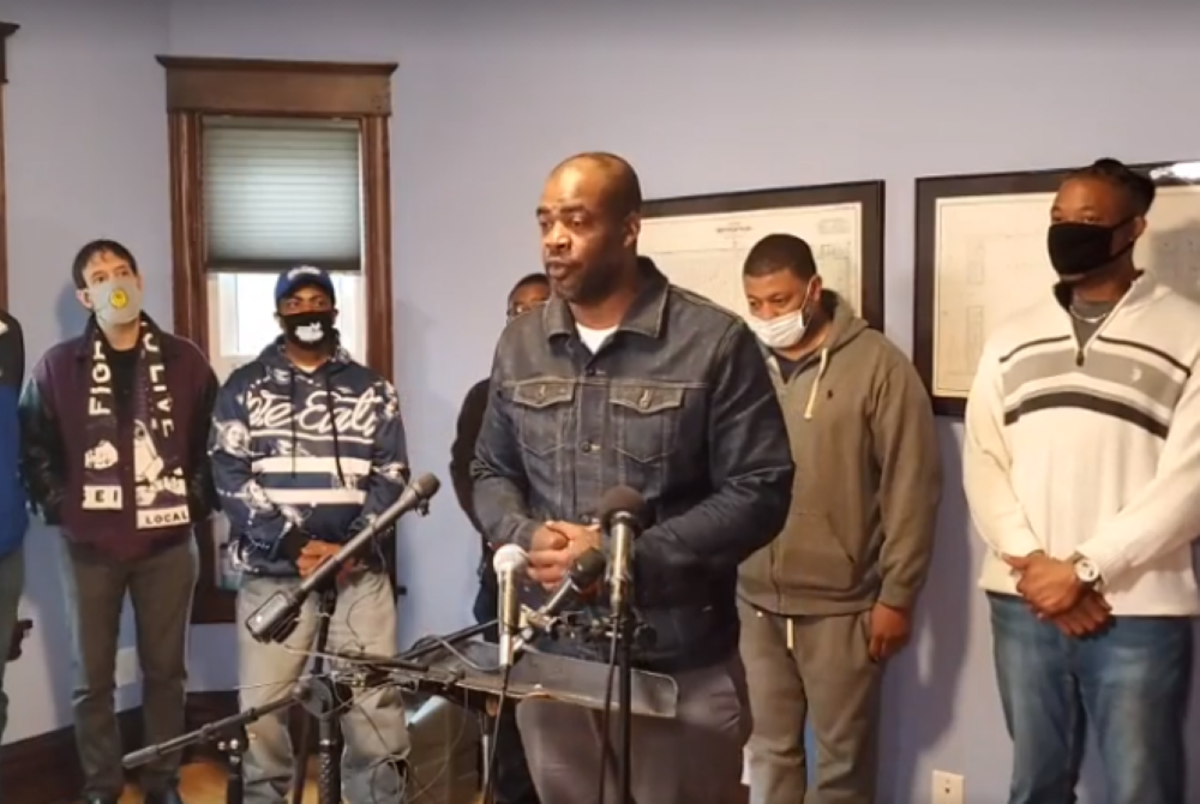 A community group, with the help of the City of Minneapolis and a local union, is launching a violence prevention pilot program in North Minneapolis that does not involve the police.
Leaders of the non-profit organization Northside Residents Redevelopment Council (NRRC)SEIU Local 26 and Minneapolis Mayor Jacob Frey on Thursday announced the creation of the Community Safety Specialist (CSS) pilot program, which will officially begin in June.
CSS is "Public Safety Redesigned" and is an effort "for the people and by the people" of North Minneapolis, organizers said. It's about bringing in citizens trained to defuse crime and promote peace across the North Side to stop crime before it happens.
"We have this comprehensive effort that focuses on aspects of de-escalation, community orientation and, again, those deep relationships that help us prevent violence in many cases before it even happens. Minneapolis Mayor Jacob Frey said. . "Help us prevent conflict and be almost an intermediary between some of the difficult aspects that we have actually seen in our communities over the last year."
This is something that volunteers from the NRRC, which formed over 40 years ago, have been doing in a few neighborhoods in northern Minneapolis for months, and an idea that Gayle Smaller of the NRRC approached Frey about more than a year ago. one year.
Now, with the creation of the CSS Pilot Program, supported by the mayor, city council members and SEIU Local 26 Union, these community safety specialists will no longer be volunteers – they will receive a living wage with benefits. .
The pilot program comes as Minneapolis grapples with a spike in violent crime, including recent shootings that killed two children and injured a third, and city leaders debate how – or if – to reform the Minneapolis Police Department.
The first priority of the program is to determine where all illegal weapons are coming from. Smaller said they were working to figure out who had them and how they got them, and then they planned to engage with the young people who have the guns and connect them with the appropriate resources and / or help them find. a job.
How the program works
The CSS program is separate from the police service but will help complement what the MPD does. CSS employees can't thoroughly investigate crimes and can't make arrests, but they can help prevent violence and other months before they happen, Smaller said.
They can do this because of the "clear separation between us and the police," Smaller added, noting that people would exclude them if they found out they were working with the police.
"Our ability to make that separation and bring in real believable guys from the neighborhood makes these thugs trust us," Smaller said. "All these people, they trust us because they've seen us here in convenience stores, they've seen us around the neighborhood and the information they give us, we don't use it to get them into trouble. We use this to save them. "
The program wants to help police arrest people linked to murders and violent crime because it makes their jobs easier, Smaller said. When crimes are not solved, people often fight back and seek revenge because they are upset that the person responsible is still free, walking the streets.
"Many of us know that one murder leads to six," Smaller said, noting that they are working to build around the first murder by speaking to family and those involved to create options for peace and prevent a future crime.
Frey said: "It's part of an ecosystem. Along with other violence prevention measures and yes, law enforcement. And if we do this right, it is in addition to the work our police officers are doing. daily."
The success of this program is its organic development out of the community, with the blessing of SEIU, the City of Minneapolis and others who provide resources to the NRRC, Smaller said.
The CSS pilot program is modeled on what the NRRC has been doing for some time with volunteers, but the 20 people lined up to be CSS workers will be paid and trained, like apprentices, to prevent violence.
"It will be good to have young blood that we can train and bring and show them different aspects that make it successful," Smaller said.
Frank McCrary of SEIU Local 26 said he has created a new profession that will be treated like a trade, with CSS workers given the tools, training and stability they need to do the job.
CSS workers will be paid $ 15.30 an hour to start, then $ 23 an hour after one year. They will also receive 180 hours of training including de-escalation, tactical, counterterrorism and mental health first aid, FOX 9 notes.
The training they will receive will include mentoring from one of the NRRC officials, Smaller said. NRRC has divided northern Minneapolis into 15 districts, each with a leader and CSS workers. The manager will bring in the CSS workers, introducing them to every resident in the district and the "magic" of what they do.
Smaller says that what makes CSS "magic" is the people and their ability to communicate with each other, noting that this is "where a lot of our strength comes from".
The pilot program will cost around $ 1.6 million, Smaller said, noting that they are looking for around $ 1 million from the city of Minneapolis. The rest is funded by donations from the community and private foundations.
Smaller hopes that the partnerships the NRRC has for this pilot program will help them build a financially viable model so that they can keep CSS workers employed and maintain the program for years to come, including by expanding the program to other areas of Minneapolis.
It could serve as a model for other cities as well, Smaller said.
Mayor Frey has said he wants to make sure the program works on a day-to-day basis and in the long term, so he plans to recommend that city council fund the CSS program using part of the $ 271 million the city has provided. received from the US federal government. Funding of the rescue plan. He intends to submit a recommendation to city council in the coming weeks.
City council members Jeremiah Ellison, Steve Fletcher and Lisa Goodman, who criticized the mayor and his handling of recent violence and police reform, were in attendance at Thursday's press conference to show their support for the pilot program .
Sven Sundgaard's latest predictions