Dinosaurs to the rescue as new life dawns for old museum
She credits the museum's board, the Berejiklian government and Minister of Arts Don Harwin with the courageous decision to close the entire museum for 15 months.
"We told the government the changes were so dramatic there was no way to keep it safe and open to the public during construction."
Luck was on his side. If you shut down a museum for that long, it might as well be the year the whole world is shut down by COVID-19.
"Turns out I had a little forethought, didn't I?" she laughs. "When COVID-19 arrived, I had to send all the staff home. But it kept the builders going and not worrying about noise and disturbance. I came to work every day during COVID. -19 because I wanted the builders to know we can fix it right away. "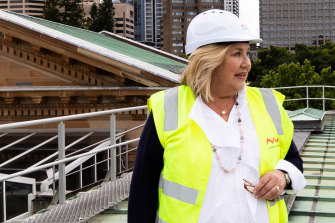 However, she was worried if the two new long escalators designed to ensure a continuous flow between the Great Hall and the new world-standard Touring Exhibition Hall would ever arrive. They were built in Wuhan, China, where the pandemic started. Now they are installed, improving the flexibility of the museum.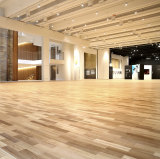 "Sydney used to lose to Melbourne because we didn't have the right space to put on big, successful exhibitions. Today I'm talking about exhibitions at major museums around the world.
"We can have a blockbuster exhibit on the lower level and a separate exhibit above. Or we can use the two together, which gives us 1,500 square meters of exhibit space."
At the same time, highly valued heritage spaces have been protected: "If anything, we have improved the heritage aspects by revealing much more of the historic sandstone, a sandstone drain built by a convict and a chimney from the time. colonial.
So what should Stickybeaks notice when they do the free home inspection? Here are McKay's 10 director choices.
1. THE LOCKER ROOM : "It used to be an office space in the old basement. All this beautiful hand-cut sandstone from the convict days was covered with plasterboard. It could serve as a bar at night.
2. L'ESCHER ESCHER: (20th century Dutch graphic designer MC Escher was so famous for his gravity-defying staircase lithographs that it became an architectural term.) Sydney, you get it. "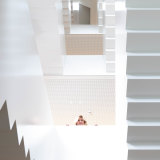 3. CRYSTAL ROOM (the award winning entrance to rue William was added in 2016): [now named after Brian Sherman, a philanthropist and museum's former president] created an entrance plaza that clearly shows you are entering a really important municipal building. "
4. MEMBERS 'LOUNGE: "With its beautiful hardwood floors and wardrobes, this is a great place for members to get away from it all."
5. GRAND HALL: "The new heart of the museum."
6. ROTATING EXHIBITION ROOM: "It has a ceiling height of six meters and 1000 square meters compared to the 850 square meters we had before and the fact that it is located in the old basement means that it is now able to accommodate heavy international exhibitions. "
7. MISSION STATEMENT: "I am very proud of this because all the staff contributed to it. When visitors enter Crystal Hall, they will see that in addition to continuing to do our extraordinary science, the museum will once again focus on climate change as well as on integrating First Nations knowledge into everything we do.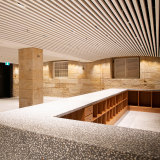 8. ACCESS: "My father spent several years in a wheelchair and then I learned how difficult it is to move around in public buildings. Our accessibility committee has several members in wheelchairs. The old museum had several levels. The new one is accessible to all.
9. PURCHASES: "I like retail therapy a bit, but research shows that other visitors like to shop in museum stores as well. That's where I'll do all of my Christmas shopping."
ten. TO EAT: "There is a new family cafe on level 2, but if you want a more stylish and affordable lunch with maybe a glass of wine, we have revamped our rooftop cafe at No 1 William Street. I call it our New York view of Sydney. "
Not that the redesign is complete. "Over the next three years, we will be opening five new galleries," McKay said. All five are designated on the floor plan, each marked as "new gallery".
So what will they be?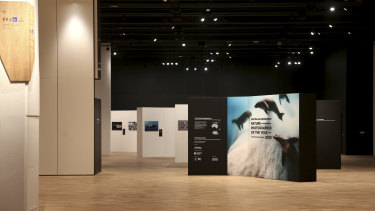 "The first will be a new mineral gallery, followed by a brilliant educational learning space."
Third on its list is a Pacific Gallery, showcasing our region's huge museum collection. Next is an Egyptian gallery, incorporating the museum's collection, formerly held at the universities of Sydney and Macquarie. Finally, a gallery of insects and butterflies. Why?
"Insects are so important to Australia's biodiversity," McKay says. "They are the scaffolding for all other plants and animals, intrinsic to a thriving environment. And they are also beautiful."
Looks like the mission is over, then? No need to hang on until the museum's 200th anniversary in 2027?
"Why not?" said the director. "I can't think of anything better than celebrating a 200th anniversary."
TYRANNOSAURS TRUMP KING TUT
To call Meet the family II. Since 2014, when Scotty, the 12-meter-long T-rex, made his debut at the Australian Museum alongside his family and cousins, he has traveled much more than in his lifetime: from Sydney to New Zealand. , in Canada, the United States, Scotland to Sydney. The cast of Scotty's skeleton, one of the largest T-rex ever discovered, makes an unlikely liner.
Before COVID-19 hit, the blockbuster exhibition due to the museum's relaunch was supposed to be Tutankhamun, treasures of the golden pharaoh.
"I fell under the curse of King Tut," McKay admits. Egyptian authorities have banned the world-famous traveling exhibition from being anywhere other than Cairo during the pandemic. Fortunately, there was a ready-made replacement. The coronavirus had also quarantined the Edinburgh museum, so frantic efforts were made to bring Scotty and his clan "home".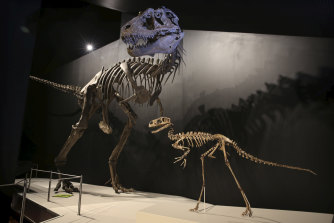 How do I fly a 12 meter T-Rex from Scotland to Sydney? "You buy a few more economy seats," McKay jokes. "Actually, it's a much better opening show for the time because it's family-owned, when Tut would have needed international visitors, which we don't have."
But all is not lost for Egyptophiles. "I still have a window for Tut after COVID-19."
So what is different from Meet the I family? Fran Dorey was the curator who created the original exhibit. In six years, so many discoveries have been made that the Tyrannosaurus ancestry tree has undergone major changes. Expect to meet at least 13 other relatives in this incarnation, including an 80-million-year-old close cousin of Scotty, and a tiny one – only five meters long, the same length as an adult saltwater crocodile. – a parent that first appeared 95 million years ago. since.
Reservations are essential due to COVID-19 restrictions on numbers. Go online at australian.museum