Austin shooting: mass shooting in Austin, Texas left 14 injured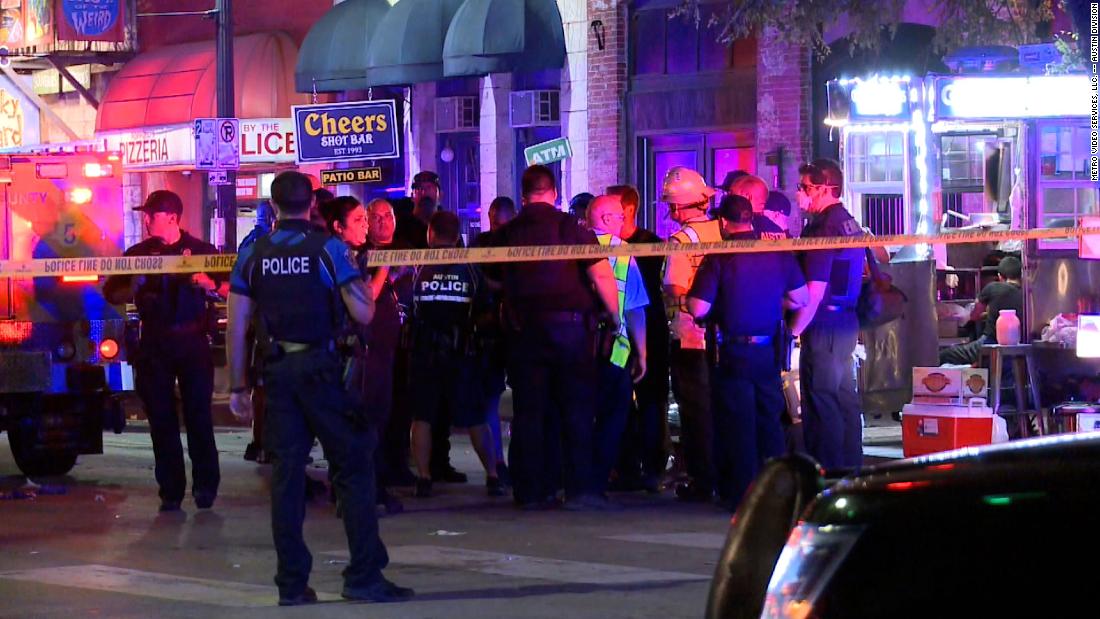 Two of the injured were in critical condition, Acting Austin Police Chief Joseph Chacon said at a press briefing on Saturday.
There was no immediately available information on the circumstances of the arrest.
At Saturday's press conference, Chacon said authorities had identified two male suspects responsible for the shooting, and added that it appeared to be an isolated incident between the two sides.
Almost all of the injured were "innocent bystanders", the chief added.
Austin police received their first call to 911 shortly before 1:30 a.m., followed by several more shooting calls, Chacon said. As shots rang out, neighborhood officers were able to respond immediately, he said.
"They were there within seconds," the chef said. "And quickly identified several distressed shooting victims. They immediately took action to save lives."
He attributes their speed of action in part to the lack of fatalities in the shooting.
An "increase in armed violence"
Chacon said investigators were examining video footage from several sources on Saturday, including the city's CCTV camera system, to determine what had happened.
"The officers have their body-worn cameras, we have the HALO public security camera system that we've had for several years that captured parts of this incident," Chacon said. "And of course the local companies themselves have security footage that we look at for evidence."
"The rise in gun violence at the local level is part of a worrying increase in gun violence across the country as we emerge from the pandemic," he said.
"APD and the city council have launched multiple violence prevention efforts in response, but this crisis requires a broader and coordinated response from all levels of government.
"One thing is clear: better access to firearms does not equate to greater public safety.
Dewitt Peart, president and CEO of the Downtown Austin Alliance, said in a statement: "We are saddened that Austin has joined the far too long list of communities that have suffered mass shootings.
"This senseless violence must stop. We will continue our work to make the city center so safe, clean and welcoming for all, but today we are thinking of those affected by this shooting. We must come together, take care of each other. of others and being strong together for Austin. "